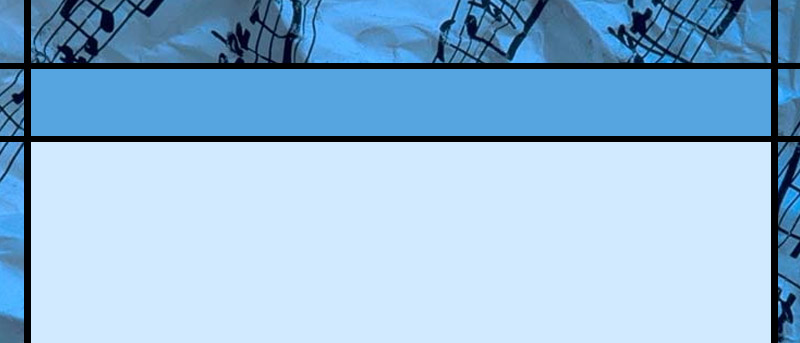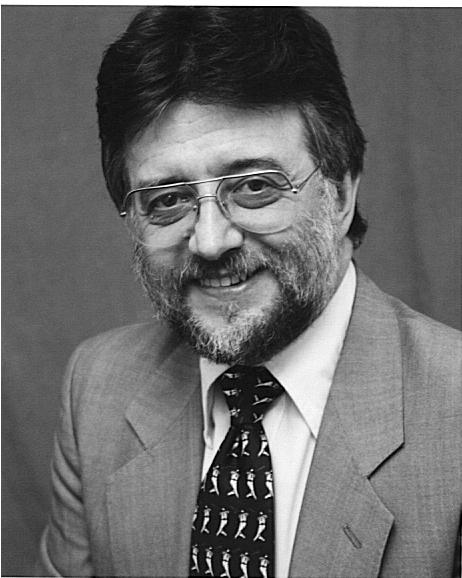 This website was created to provide information to anyone interested in my percussion and band music complete with description and where to obtain it.








  Last updated on:  July 5, 2017




Publishers and their addresses

Alfred Publishing Co., Inc. (A)
and Warner Bros. (WB)
P.O. Box 10003

Van Nuys, CA  91410-0003

C. Alan Publications (CA)

P.O. Box 29323

Greensboro, NC  27429-9323

(336) 272-3920

Colla Voce Music, Inc. (CV)

(Music for Percussion)

4600 Sunset Ave. #83

Indianapolis, IN  46208

(317)923-5310

Hal Leonard Corp. (H)

7777 W. Bluemound Rd.

Milwaukee, WI  53213

(800) 524-4425

Many Kendor Music, Inc. and Southern Music Co. pieces also available on this site.

Kendor Music, Inc. (K)

21 Grove St.

Delevan, NY  14042-0278

(716) 492-1254

LudwigMasters Publications, LC (L)

6403 West Rogers Circle

Boca Raton, FL  33487

(800) 434-6340

MalletWorks Music (MW)

P.O. Box 2101

Stamford, CT  06906

(203) 327-2854

Marimba Productions, Inc. (MP-S4M)

Keyboard Percussion Publications

Studio 4 Music

P.O. Box 467

Asbury Park, NJ  07712

(732) 774-0011

Permus Publications (P)

P.O. Box 218333

Columbus, OH  43221

(614) 336-9665

Southern Music Co. (SM)

P.O. Box 329

San Antonio, TX  78292-0300

(800) 284-5443

Other sources and their addresses

New from Kendor Music!

1.  10 JAZZ DRUM SET SOLOS -- For a 5-piece kit in jazz-rock-Latin styles at grades 3-4, this collection will acquaint the drummer with various beats, solo suggestions and techniques to better function in the jazz ensemble in a solo and chart-reading capacity.  Each solo is approx. 2 min.

2.  TSCHAIKOWSKY FOR MARIMBA -- Grades 4-6.  Selected from the great composer's symphonic and piano repertoire, these 9 pieces are playable on a low-A marimba; five are playable on vibes.  For 2 and 4 mallets.

3.  CONCERT MUSIC FOR MALLETS -- 10 pieces from the lute and guitar repertoire at grades 3-5.  Playable on marimba or vibes; for 4 mallets by Milan, De Visee, Dowland, Barrios, Giuliani, etc.  Suitable for contest or recital.

4.  LA PALOMA (THE DOVE) by S. Yradier -- Percussion octet at grade 3 for bells, vibes, marimba, SD, BD, tom-tom, claves, and maracas.  Charming Spanish melody (harmonized) in a beguine style.  Crowd pleaser.  Approximate 4 min.

Just released from Permus Publications!

Two easy (grade 2) works for bell kits (or any mallet instruments):

1.  AMAZING GRACE -- Famous hymn in the key of C modulating to the key of F for a trio.

2.  PAVANE by L. Milan -- Quartet adapted from his lute repertoire from the Renaissance Period.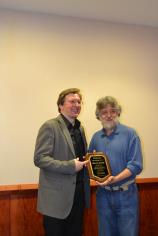 Dr. Kenneth Piascik, director, is presenting me with the New Jersey Youth Percussion Distinguished Music Leadership Award for excellence in percussion education on May 3, 2015. The ensemble performed "Three Movements for Multi-Percussionist and Percussion Quartet" (mostlymarimba.com).